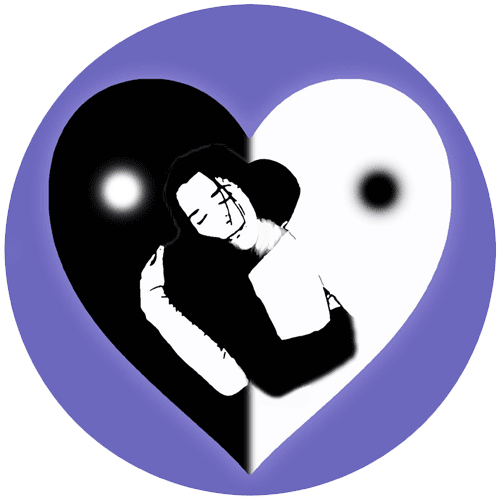 The Spirit is Freedom:
· of speech
· of movement
· of choice
· of HUG!
Simply our Human and Constitutional Rights
without restrictions by any institution.
If you share this Spirit, then share the Symbol too. Spread it as an individual or as a group.
This will make us all more visible and stand much stronger against any government or instititution who wants to impose unjust rulings and try to take away our rights.
The Hug-in-Heart symbol is not meant to substitute existing symbols, but to join and unite all of them, to express this one collective Spirit that binds us together. If we all show and spread it we will not be the thousands of fragmented tiny voices anymore, but the one great global roar.
To include the symbol on your website you can use the embed code(s).
Individual persons or groups can use the graphic material for posters, banners, buttons, stickers in real life (on your window, in the supermarket, on the train, at demonstrations…).
If you feel inspired you are free, and in fact invited, to create your own variation(s).
Please, join and spread the Spirit. The time is now!
"A good plan today is better than a perfect plan tomorrow"
Constructive observations, suggestions and conversations are always welcome at
the telegram chat
or by email: Freedom2029(at)proton.me (agenda2029 was already taken…)
Love & Hug!
---
All non-commercial personal or group use of the Hug-in-Heart symbol is free.